COIN
 A small, disc-shaped object was discovered by the Spirit micro on
sol 1434
: 
The object appears to be highly reflective, showing up as a bright white in the pancam image taken on
sol 1436
below:
This image shows the object in the orientation given to us in the pancam image:
The difference in camera positions between these two shots,
helps us to understand the dimensional make-up of the object: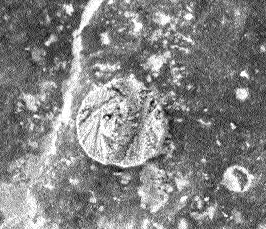 Here is a closer look at the object:
Closer still...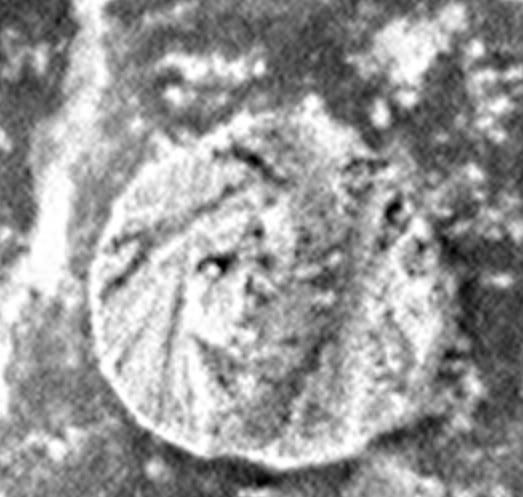 And sharpened a bit:
If this is an ancient coin, we can only speculate at the possible design
that it may have contained before being damaged: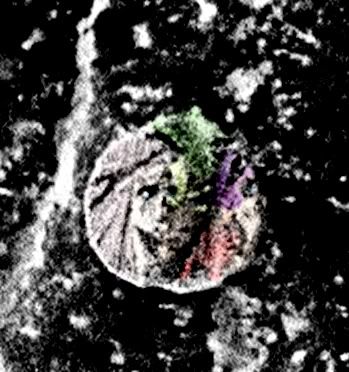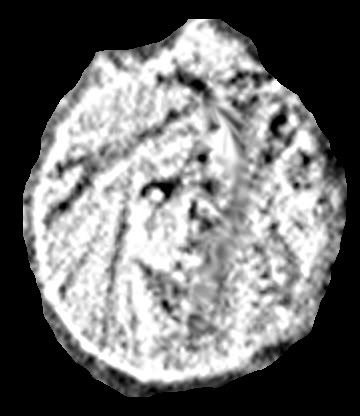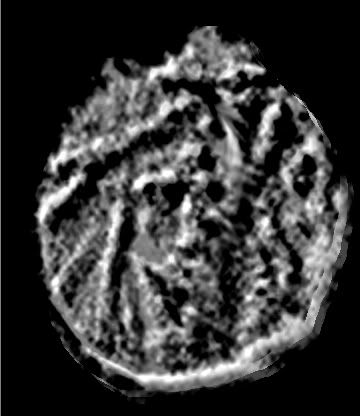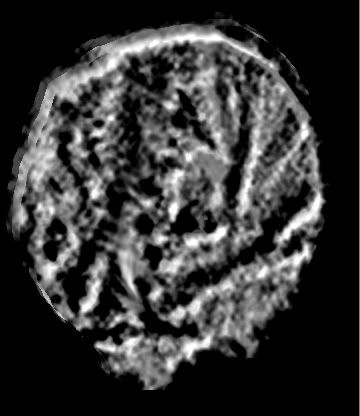 So, what color is it now?
We can get a general idea by applying the color from the pancam image to the micro:
If it is an ancient coin, it has actually held up quite well
(at least after being brushed off by Spirit's equipment):
Here it is compared to some Roman coins - some cleaned, others not cleaned:
Enjoy!
This object was discovered by Alberto Remelli of Verona, Italy, and popularized by Joseph P. Skipper, with additional contribution and credit to Chandre Roux of the
Alien Anomalies forum
! 
This is the J.P. Skipper original report:
Joseph P. Skipper had done a
previous report
on a disc-shaped object that also looks like a coin.
  This one was discovered by Edward Findley.  The rover imaged this on
sol 1220
.
 Here are some images of it:
Rotated: