Geology can't explain this one! What appears to be a manufactured metallic object, rectangular in shape and hollow on the inside, has been found on Mars in Gusev Crater. No, geology doesn't purify metals and shape them rectangularly. Everything on Mars is not a rock.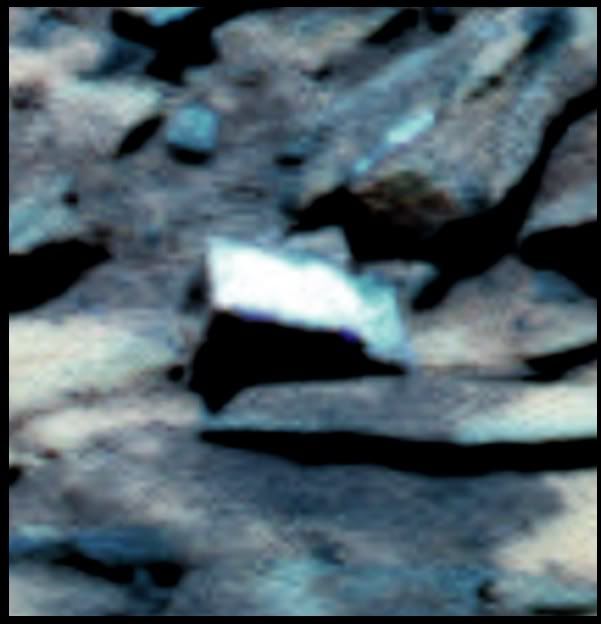 This animation shows the two color images from sol 1419 and 1420 of the object:
This animation shows three different perspective views of the object in grayscale.  (The third view is not available in color, so all views were converted to gray).

This one is referred to as the "cowbell," or sometimes, the "ammo box."  The video below shows the general area around the cowbell so that you can see how this object stands out in comparison to nearby objects:
Youtuber, "RehiredAFB," spotted this tire shaped object while watching the video above:
This is the round object in context - very difficult to spot:
Other debris in this area includes a number of objects with sharp rectilinear features.  The object marked in the yellow box looks like a torn cardboard box.  It has sharp edges at the bottom, but at the top, where the arrow is pointing, the edge looks tattered: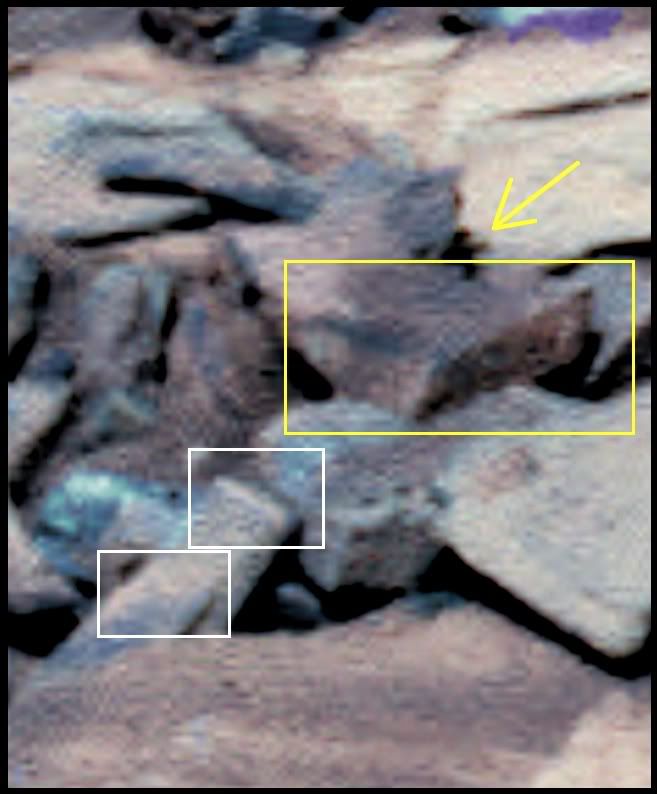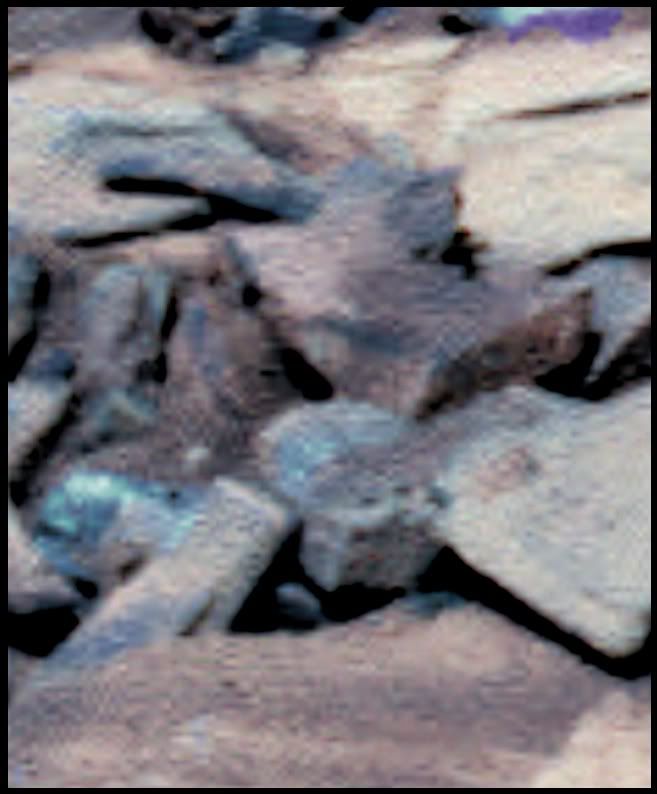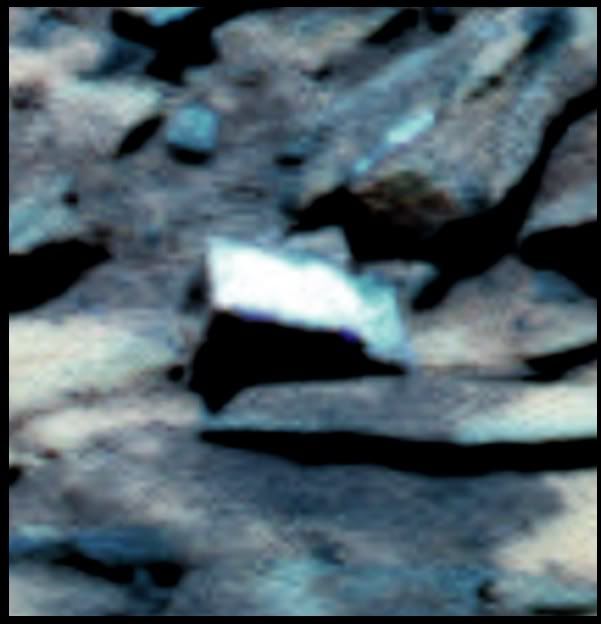 The cowbell object was found by the Spirit rover in Gusev Crater on sol 1419, and brought to our attention on the Hidden Mission forum by Maya.  RetiredAFB discovered the tire shaped object.  Special thanks to RetiredAFB, Maya, and Keith Laney's The Hidden Mission forum.