As a result of images from the Viking missions, the Cydonia Face quickly captured the imagination of the people of the world.
However, after we received the detailed transmissions from the MOC, it became difficult to accept this landform as the face we first saw in the Viking images.
It strains the imagination to find an interpretation that allows us to snugly fit a single face into the confines of the entire mound.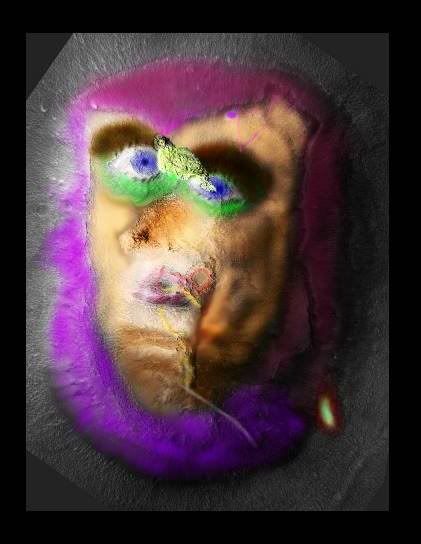 Amazingly, details in the MOC images of the face revealed a wide open nostril on one side but not the other; an eye on one side, but no similar eye on the other.
A split-faced interpretation became the consensus among researchers.  Before the MOC image was returned, Richard Hoagland, after studying the Viking images, accurately predicted that the other side of the face would resemble a lion.
One half of the face makes its appearance in the morning, while the other half makes its appearance in the afternoon.  One side is bathed in light, while the other side is bathed in darkness.  This act repeats itself each day.
What very few researchers have said, however, is that the left side of the face, looks more simian (ape-like), than human.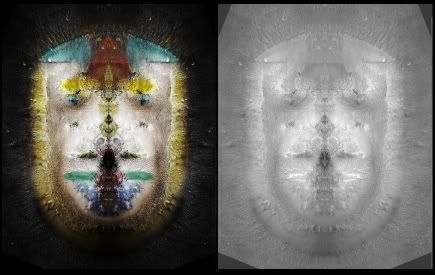 In this image, the mirrored-left side of the face is compared to a Yucatan Howler Monkey: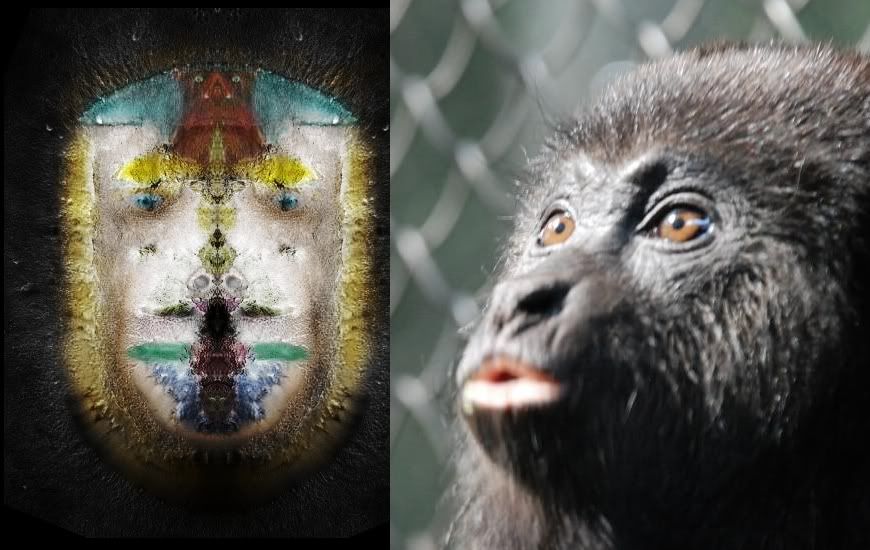 Note the outward bulge in the mouth area of the face:
There are a number of similarities between the Yucatan Howler and the left side of the face, noted in the picture below: