These two things remind me of the curious mermaid / bigfoot statue on Mars.
This is an amazing shot of what appear to be two ape-like creatures facing each other on the ridge of a hill.
One is much larger than the other.

The rover took shots of these creatures from four different angles. There was at least no significant movement, so if they were once alive, they seem now to be frozen into place.

This look at Gusev Crater through the Spirit rover focuses on four separate navcam shots of a feature, which are assembled together at the end of the clip into an animation.

What are these two things? Rocks or creatures?
Discuss it at the message board:
http://marsanomalies.proboards.com/index.cgi?action=display&board=anomalies&thread=60&page=1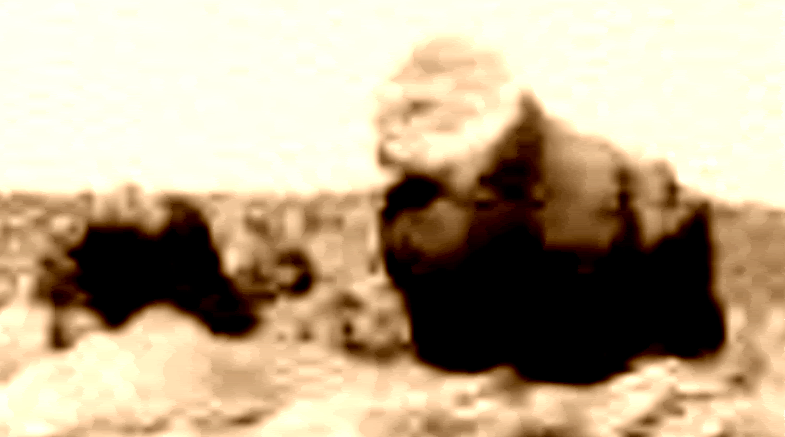 Okay, take a look at this video.  Doug Ellison uses 3d modeling software to show that a rock photographed earlier in the mission matches the gorilla rock - at least as it might be viewed from another angle.