This page will explore possible horse effigies on the landscape of Mars.
Horses were a prominent ancient Sumerian symbol.  They are often seen in association with Marduk.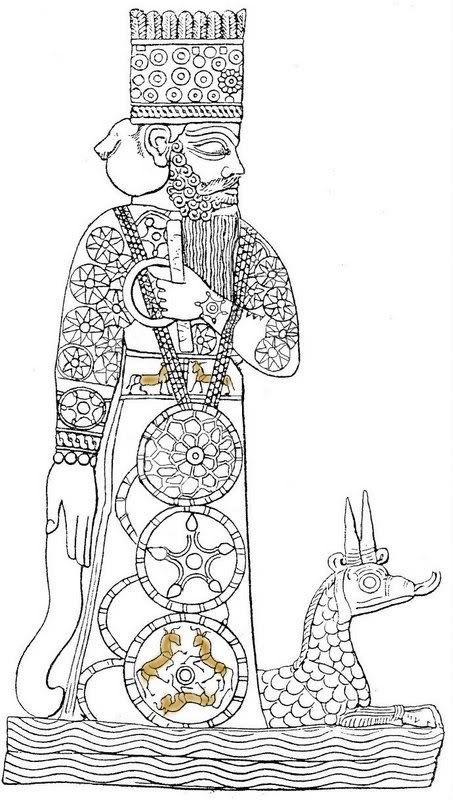 Former anomalist, kk, or kksamurai, (Terry James) produced an image of a horsehead within a horsehead on his website.  You can see his images at this link.  These images caught my attention because they showed an added element of artistic design which may evidence intelligent intent to create the image, and not mere random chance.
I examined the MOC image (sp243105 aka 43105) located here to analyze his find, and found multiple other horsehead features in close proximity to his find.  This one below looks somewhat like a line drawing of a horsehead, which is similar to the technique we see in kk's dual horsehead images.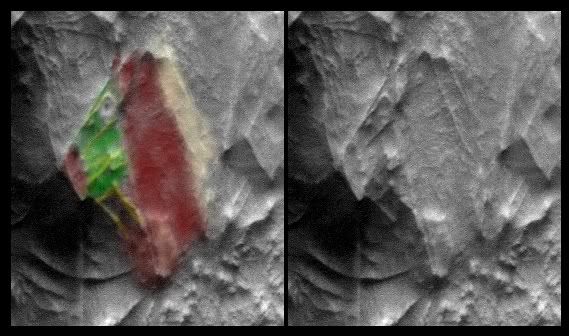 Another large one I found right next to it, looks very blocky in appearance, but some of the features also look like a line drawing: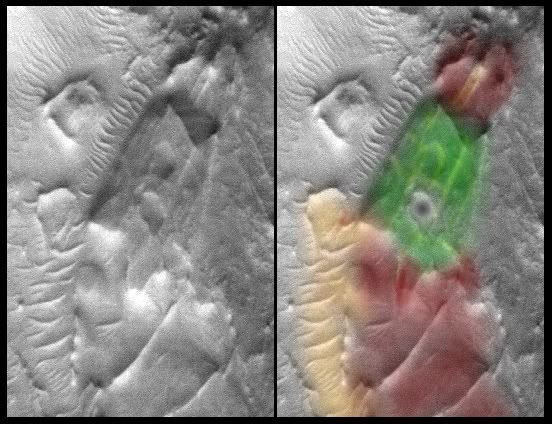 If this one is rotated, it yields an additional horse image: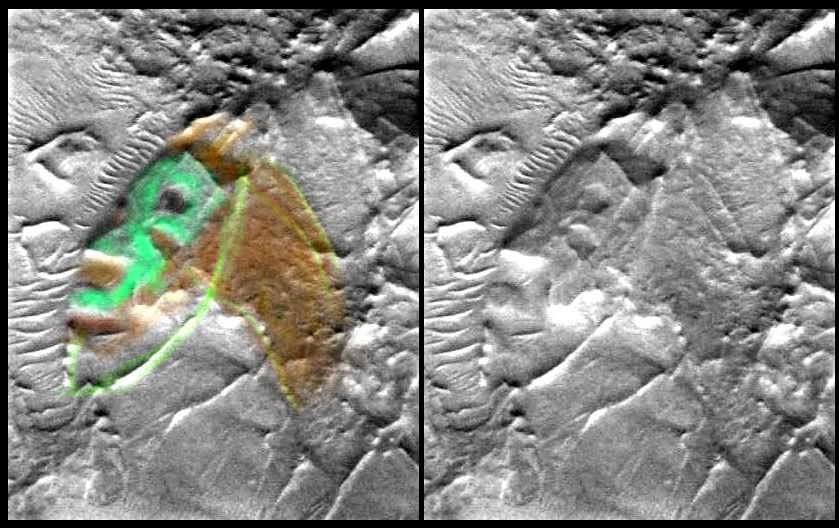 The change in orientation, allows you to see the other image:
Below, are the two large horseheads I found, side by side.  Notice how the larger horsehead seems to turn upside down to adjust to the new orientation of the larger image: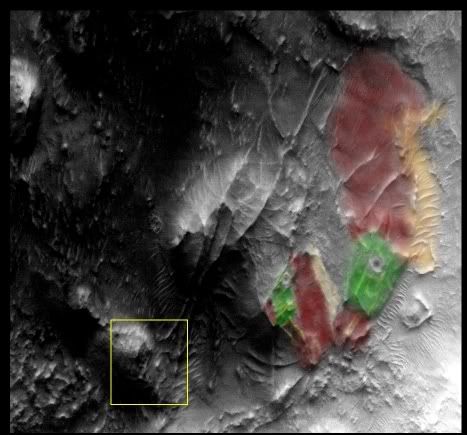 The area in the yellow box is the location of the
kksamurai horseheads.
  There are several smaller horseheads in the picture also that I have not marked.
*****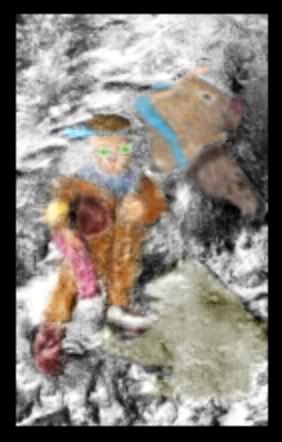 *****
Another example of a horse image appears on a mound near the
"Utopia Face"
*****
Image Credit:  MOC: NASA/JPL/MSSS; CTX: NASA/JPL-Caltech/Malin Space Science Systems; Themis: NASA/JPL/Arizona State University; Hirise: NASA/JPL/University of Arizona