KNOWN ARTIFICIAL OBJECTS
It is interesting to see that ordinary people, with no special training, can quickly distinguish the natural from the not so natural.
The objects on this page are objects that we know are artificial.  These objects are often pointed out as being artificial by newcomers who know little about the mission or the marks that NASA left on the ground.  It seems our natural instincts are often correct in making the distinction.
AIRBAG MARKS
When the MER rovers landed on the Martian ground, the craft containing them was surrounded by airbags to absorb the shock.  Those airbags left distinctive marks on the ground: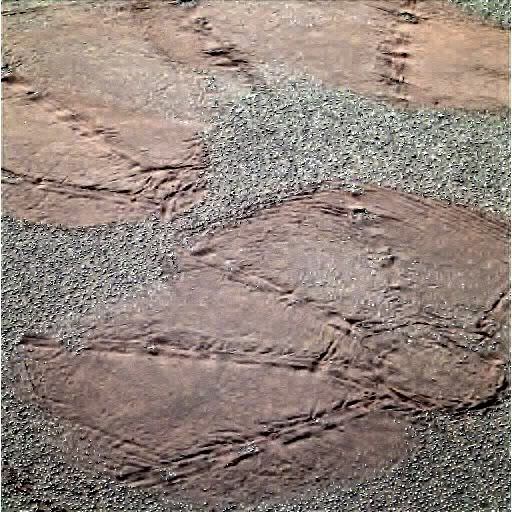 This becomes obvious when you compare the marks on the ground to the patterns on the airbags: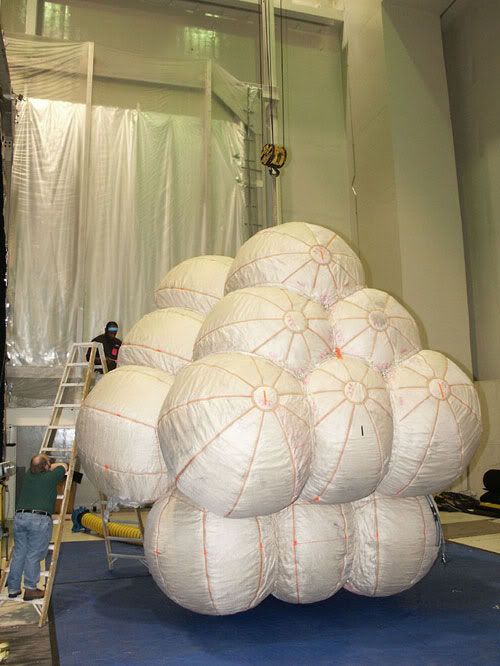 HEAT SHIELD AND IMPACT
The image below shows where the heat shield made impact with the ground:

A fragment of the heat shield:
This large part of the heat shield turned inside out upon impact: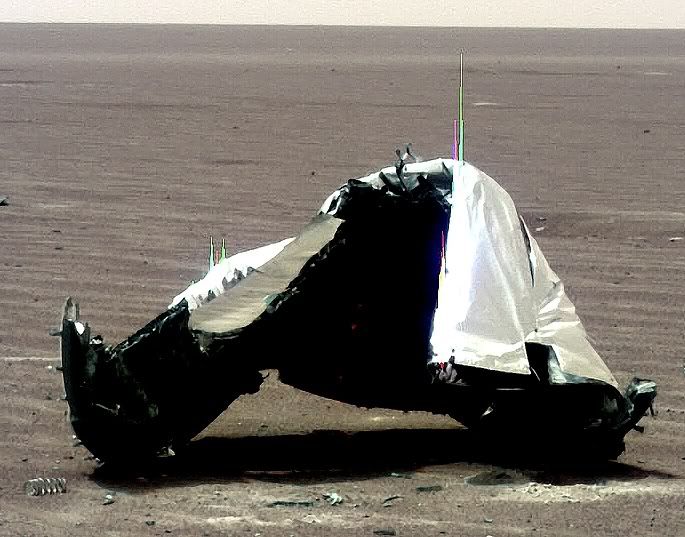 LANDER
You can see in the top part of the picture where the rover made its first tracks rolling away from the lander: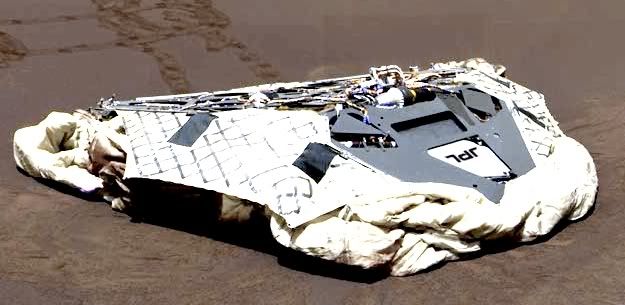 RAT MARKS
These circular marks we see on rocks are made by the MER rover's Rock Abrasion Tool - most often referred to by its initials "R.A.T."
No, Disney has not marked the rock below with its famous mouse character: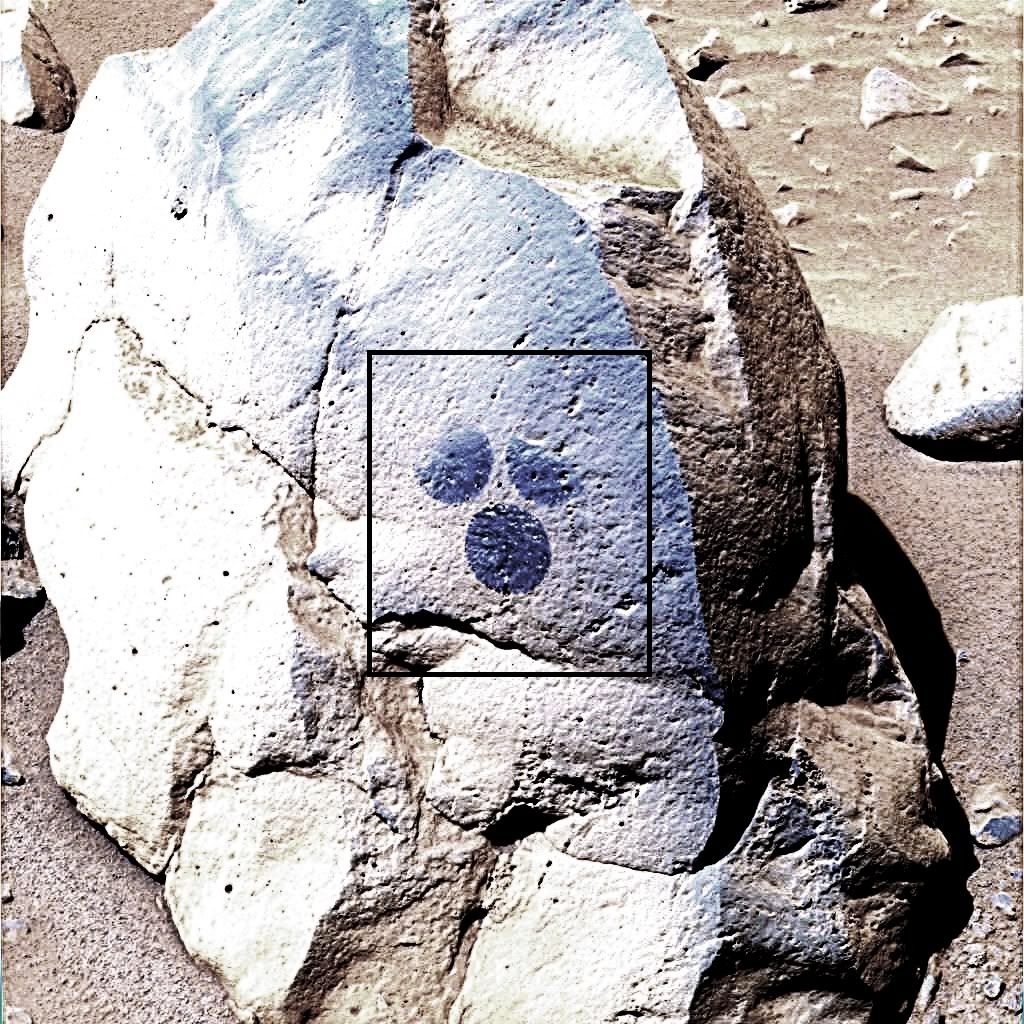 This is a look at the tool that makes the circular marks. 
It it is pressed against the rock - then spins in a circle to grind the surface. 
Scientists use the tool to get a closer look at the material.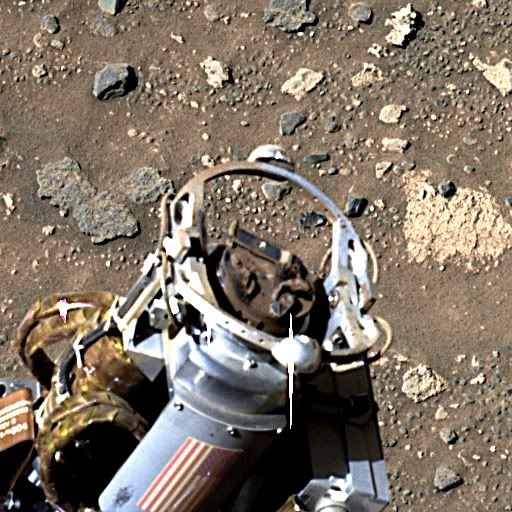 Later, microscopic images are often made of these circular areas that have been ground and brushed by the RAT:
Here is another "RAT hole" - this one on "Bounce rock" - one of the rocks struck by the airbags and craft upon impact:
ROVER BOTTOM
Images taken from the rear hazcam (the hazard avoidance camera in the back of the rover) have a strangely artificial look at the top.
That look actually is something artificially produced.  It is the bottom of the rover.  Here is another rear hazcam image taken when the rover had just backed off of the lander.  Note the reflection of the lander that we see on the underside of the rover: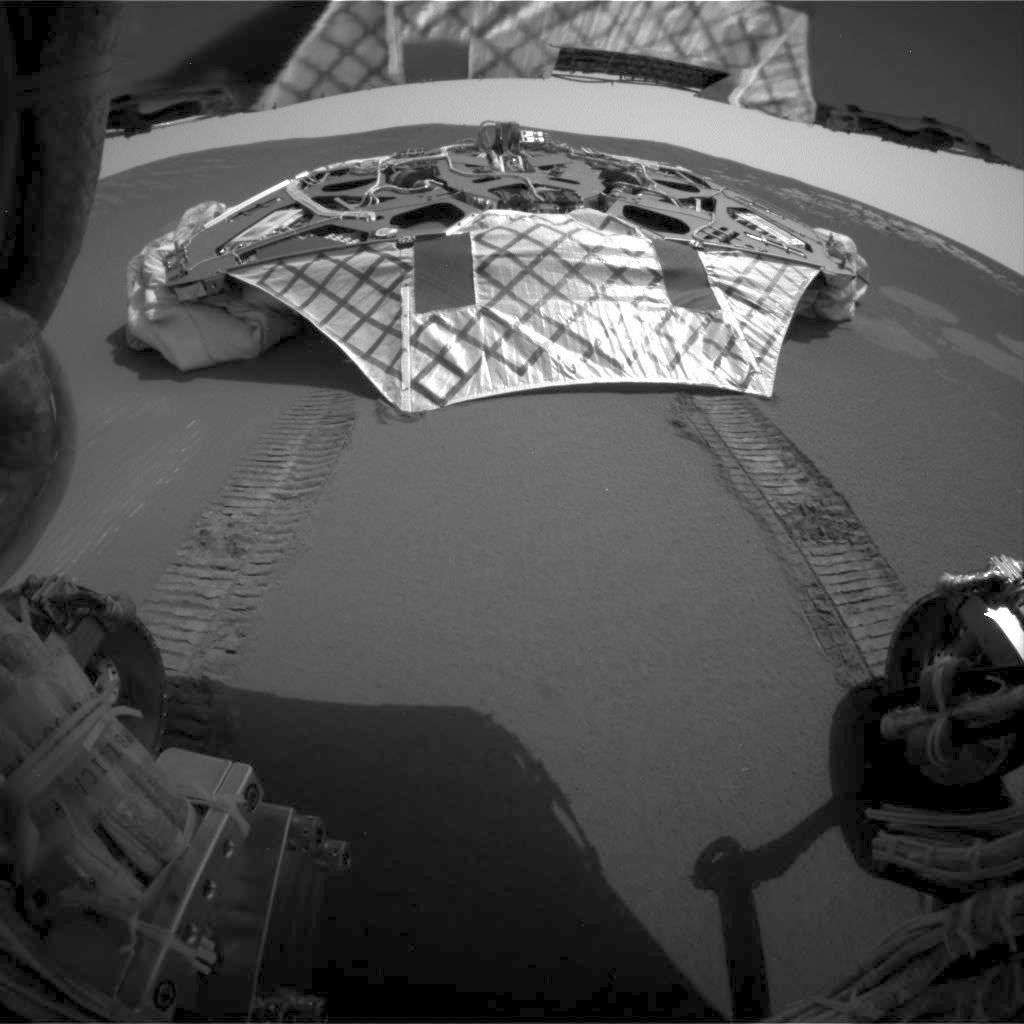 This effect is produced because the rear hazcam is mounted underneath and at a distance from the edge of the back of the rover:
ROVER TRACKS
The rover tracks look artificial, and they also have a mysterious marking in each track that appears on a regular basis.
These regular marks are there because the wheel design includes an open gap at the locations where the wheels were affixed to the lander during the long journey.
PARACHUTE AND BACK SHELL
From a distance, the parachute and back shell look like artificial objects on the ground.
 They are artificial - but they were produced on Earth, not on Mars.