The Mars Revealer found four faces shown in a video called "UFO Diaries." The producers of the show are unable to produce the source of those faces - or the original graphics used in the shoot. No one can prove that this image is even an image from Mars.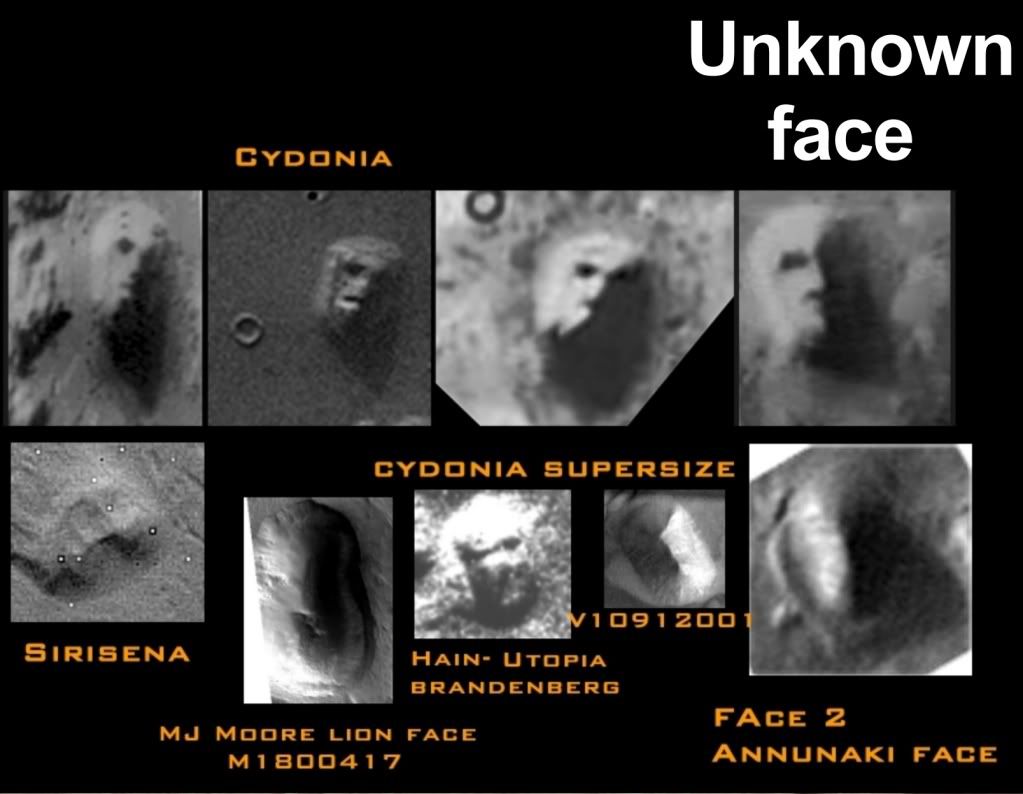 No one has found this particular face in the NASA archives. Perhaps it is buried in the hundreds of thousands of images they have produced. Perhaps it is only the creation of an artist here on earth.

In an interview with Mars Revealer the producer of "UFO Diaries" gave alternate theories on the origins of these faces. One possibility he offered is that they were produced by the graphics people involved in the shoot (a photoshop of the Cydonia face added to an interesting Mars background for effect). Another theory advanced was that perhaps the mason's came in at night and rearranged their background, adding the mysterious pictures of the faces to the staging, unbeknownst to the producers who were using the mason's lodge as their studio at the time.

Another possibility considered by Mars Revealer is that they came from deep research from a government source, or perhaps even from Richard Hoagland.

This video takes a closer look analyzing the "fourth face" which Mars Revealer discovered the "UFO Diaries" video.
If it is a photoshop it is awfully good not to have gotten attention before, as it appears to have a three dimensional or even possibly a holographic element produced within its shadow. This image only appeared for a few moments in the original video, and it seems a lot of trouble to produce such a complex image for only a moment of airtime.
Also, it appears that if the two sides of this face are added together (impossible to do unless you invert and then re-add them together) they produce yet another whole face at an unexpected position.
The Mars Revealer details an insanely vast and dubious conspiracy theory involving these faces on his website, linked below:
http://www.martianrevelation.com/Face...
...  And someone at NASA is interested: