This is one I call Martian Pisces, because it appears to represent two fish.  One fish is like a goldfish and it is travelling equatorially around the planet from east to west.  The other fish resembles a whale, and it is traveling on a polar course around the planet from north to south.  Their jouneys never end as they move around the circumference of the planet on different courses.  When they cross paths, the wake of their fins is between them.
The following image was photographed by the CTX; http://global-data.mars.asu.edu/ctx/img/P14_006630_2228_XN_42N206W:
This is the less distinct ESA version, located at 41°32'54.91"N 153°46'15.89"E:
This is rotated 90 degrees: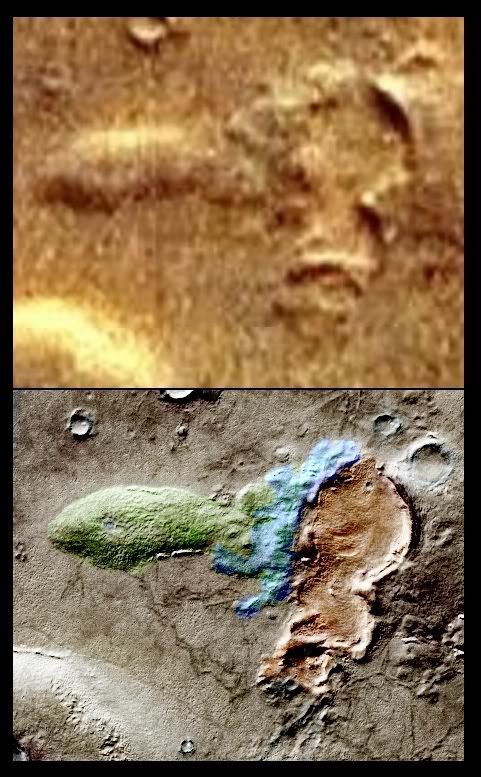 Notice how the parameters of the goldfish are created by a concave shape in the ground, while the whale's construction is the opposite?  The whale is a convex shape on top of the ground.  Similarly the whale is the largest finned creature in the ocean, while the goldfish is only a small fish in a freshwater pond.  A whale is a mammal, while the goldfish is a fish.  How much more different could two finned fish-types be?
Special thanks to NASA/JPL-Caltech/MSSS and ESA.