The high albedo squarish modular object in the image below is about 5 meters on each side. It seems to be connected by tubes to a large round opening in the hill at the top of the image.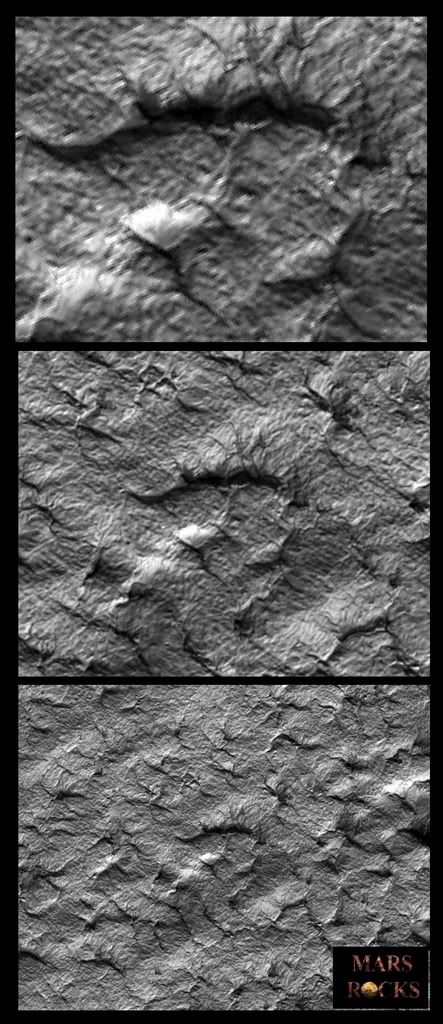 The video below shows the general area of the oddity above (and has a few special effects added just for fun). 
Here is the modular object compared to known artificial objects on Mars:
Here is another squarish modular-looking object with a smoother surface on it than what we see in the surrounding terrain. This one is about 4.5 meters on each side. There is another artificial looking object beside it. Again, we have a large round-shaped hole in the nearby terrain (to our right).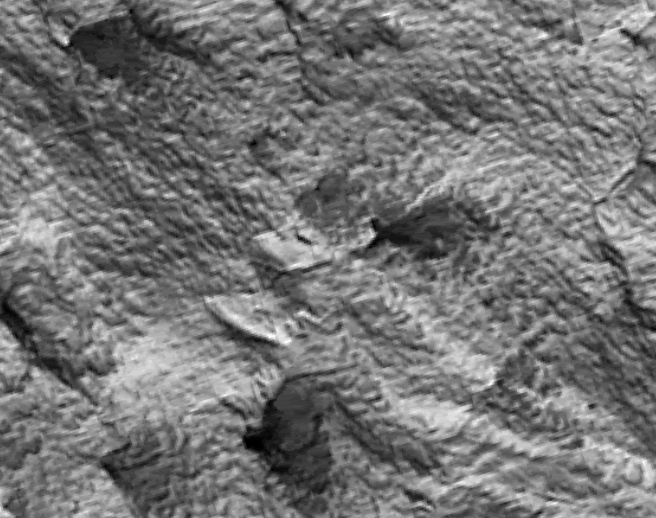 The pieces of this one seem to fit into one another:
The slideshow contains many more oddities in the polar region:
The features presented on this page are all from Hirise image PSP 002846 1040.