ROTATING MER IMAGES FOR 3D EFFECT
This is a video tutorial on how to use the left and right eye images
 supplied by NASA's MER mission to yield a dimensional effect through animation.
  I use corel photopaint to do it, but similar techniques may be used in other image processing software.
This video takes up where I left off in the
last video
where I showed how to use the filtered rover images to make a color image.
 This is the gif animation produced in the video
 (it looks like I should have trimmed a bit more off on the right side during that cropping):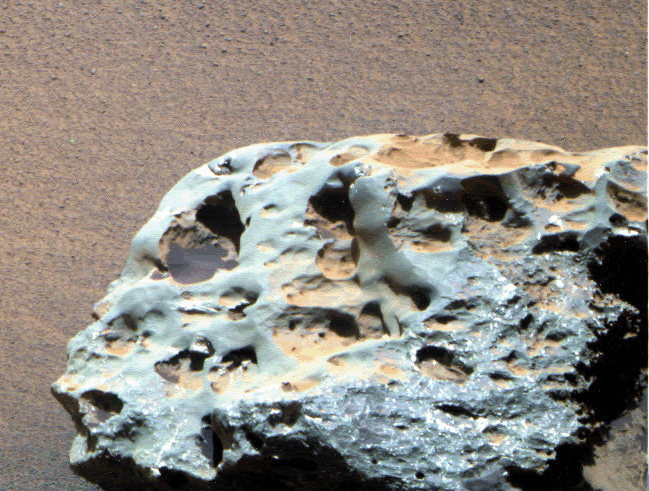 Special thanks to "Spendrift" and "Dead Bees" - whose music I found at the free music archive under a creative commons license:
Link to images used in this video:
Image credit:  NASA/JPL