Another pottery shard on Mars or a broken seashell? Eggshell? Broken silicate bubble? Without a doubt, this item is distinctly different from the surrounding basalts.  This one is found at sol 913 (spirit):


"icblue" of the ATS forum discovered another interesting item.  This video shows the feature along with its nearby surroundings for comparison: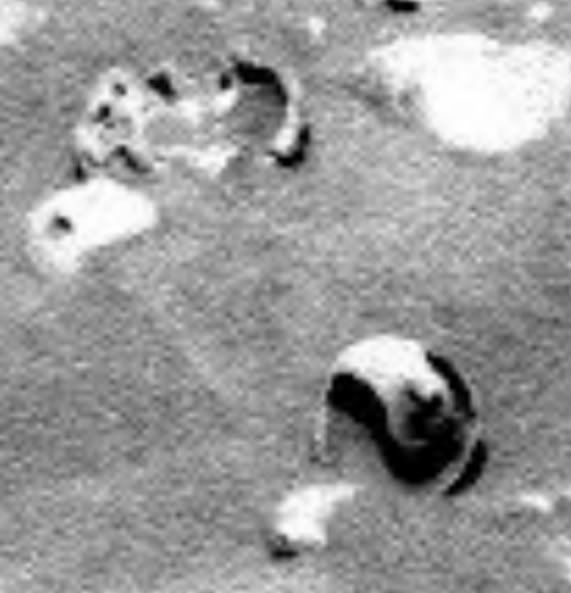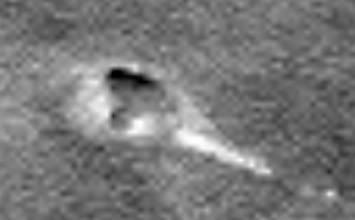 Here are the two in context with one another:
Here are a couple from Spirit sol 29: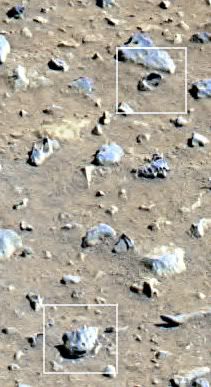 If you find any seashell shapes on Mars, please post them at the forum: 
 Special thanks to icblue, Sir Charles, and jimthehermit.