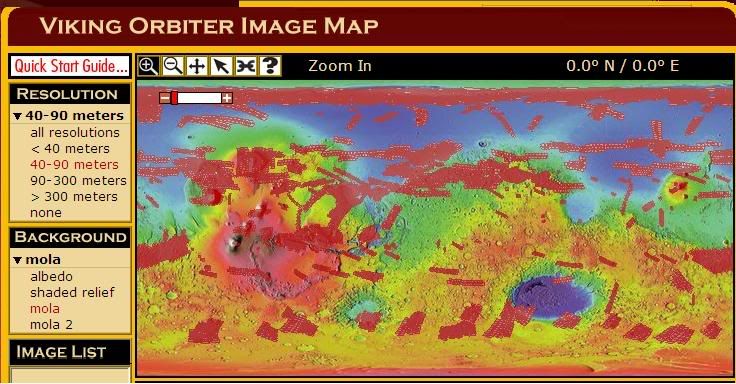 While Viking used West coordinates during its mission, the pds has converted those numbers to the East coordinate system.  Use East coordinate system for pds searches.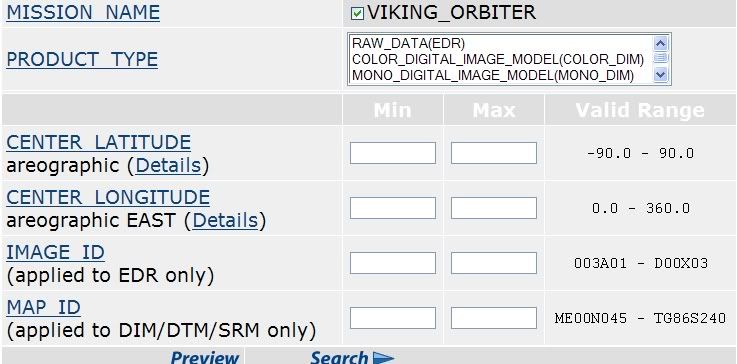 Viking search by number at ASU
The pds is going to give you options for viewing the images. You are not going to want to download the gifs as they are not the best images, although the tifs are okay. It looks like the best bet I have found so far to obtain the best possible images, is to go to the upper left of your browse screen, and right click on "Download," then "save target as." It will tell you it is downloading it as a txt image, but it will save as an imq which is what you want.
Once you get the imq you want from the pds, open it on the vikingorbiterviewer. This will take out a lot of the speckling for you, etc. and then you can save that as a bitmap to work with in other graphic software. You can download this Viking view software for free, here:
http://members.tripod.com/petermasek/viking.html
Viking Citations:
Image Credit:
NASA/JPL